Get a glimpse into the design thinking at Lucid Motors.
Watch our full Heart & Mind documentary for insights from the top design minds at Lucid.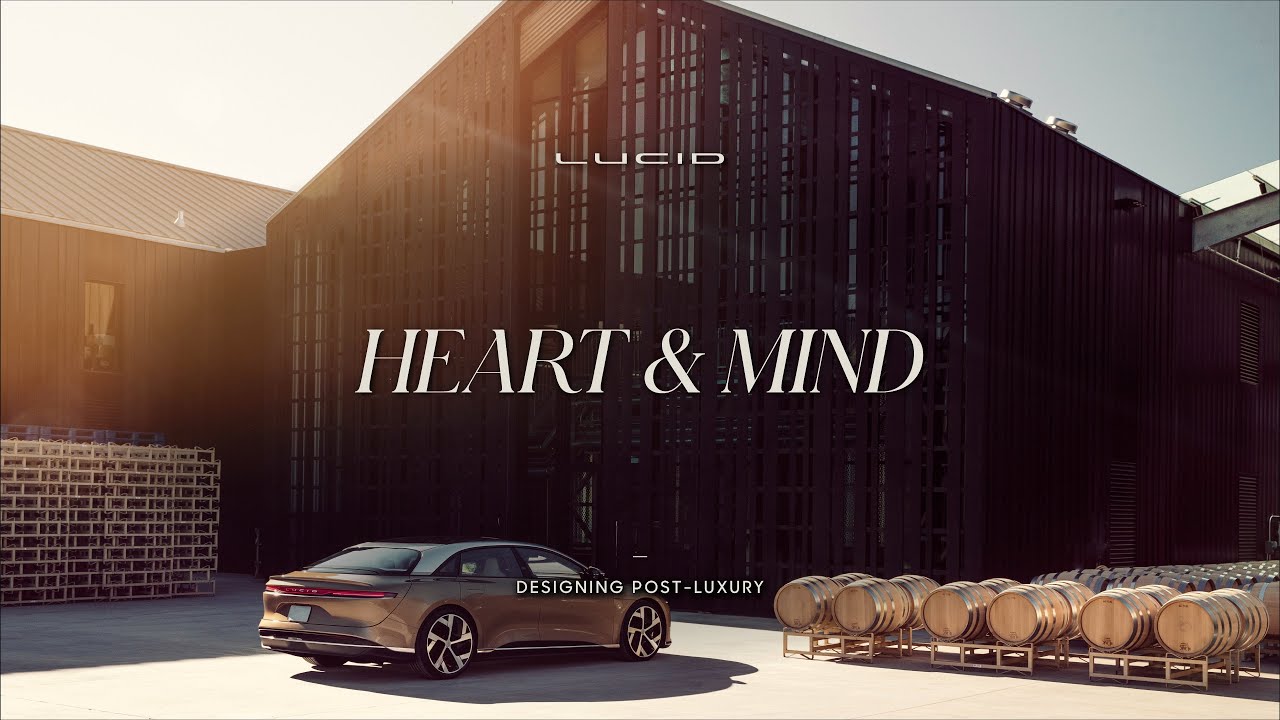 We recently created a film for Car Design News showcasing some of the bigger thinking around design at Lucid. To demonstrate how we built a car (and brand) from the ground up, we interviewed key players covering every aspect of the Air experience. 
Watch as VP of Design Derek Jenkins discusses the origins of the Lucid brand. Design Director of Brand Nathan Barbour speaks to the end-to-end experience and our post-luxury approach. Exterior Design Manager Jenny Ha shows how we achieved the sleek, minimal shape of Lucid Air. And Design Director of Interior design Joann Jung teams up with Design Director of CMF Sue Magnusson to talk about the intentionality that went into the Air interiors.