Embrace the dark side.
Introducing Stealth Look. A new option for Lucid Air.
Introducing Stealth Look, a new optional exterior design theme that completely changes the personality of Lucid Air, imbuing the vehicle with a darker, overtly sporting, and dare we say, slightly more sinister personality.
Derek Jenkins, SVP of Design and Brand, says, "From its inception, Lucid Air was designed for two distinct looks that reflect the duality of its personality: standard Platinum Look, which highlights its luxurious nature; and now Stealth Look, which is simultaneously assertive yet under-the-radar."
From the dark cantrails framing the Glass Canopy to the unique Stealth design wheels with black inserts, Stealth Look is much more than an appearance package. Its 35 unique components completely change the character of an already expressive vehicle.
It's simultaneously assertive yet under-the-radar.

— Derek Jenkins
The devil really is in the details.
Stealth Look replaces the bright touches on our more luxurious Platinum Look with dark, Stealth Polished finishes reminiscent of the spéculaire black polishing technique found in high-end timepieces. These include the front nose blade, C-pillar flags, and lower-door and fascia trim. Elsewhere, we've added black gloss and satin graphite accents to further enhance the appearance.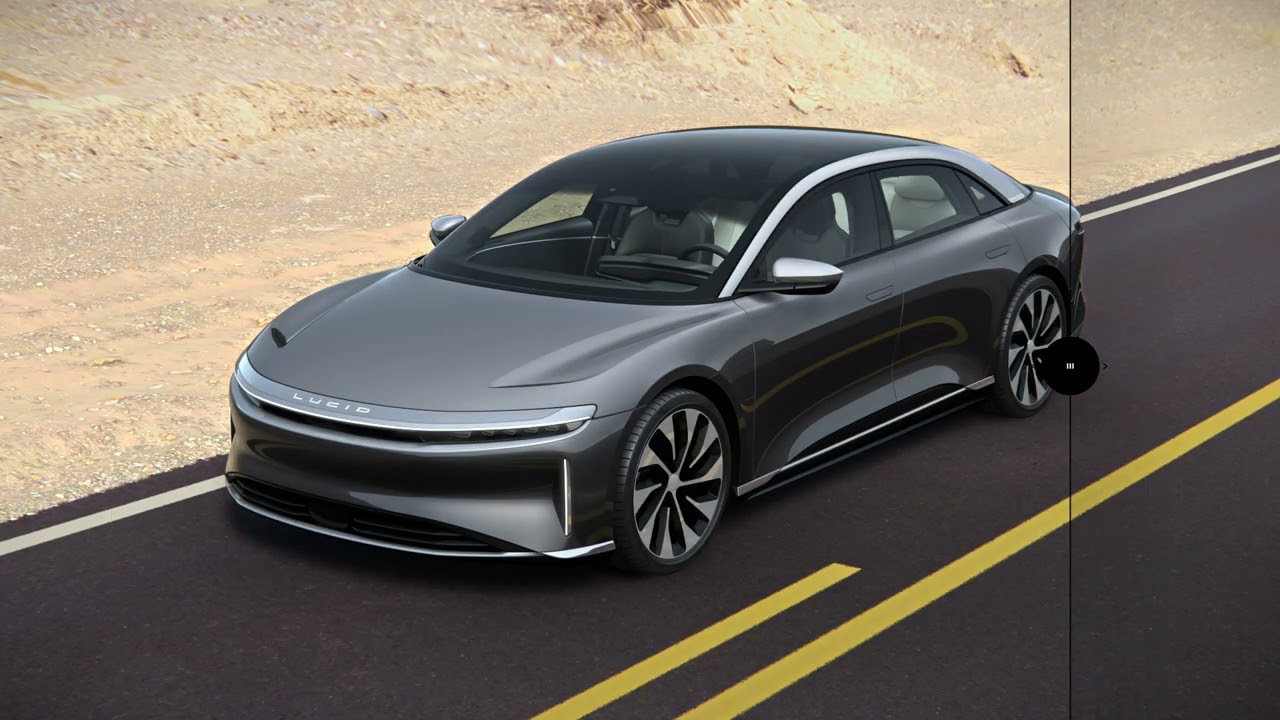 Stealth Look components include:
Stealth Satin cantrails and roof cap framing the Glass Canopy
21-inch Aero Sport Stealth wheels, with satin black wheel inserts
20-inch Aero Lite Stealth wheels, with satin black wheel inserts
Decklid trim
Mirror caps
Headlight trim
Lower-body trim
One-piece blade taillights in Stealth Satin finish
C-pillar flags
Nose blade
Lower-door fascia trim
+ various additional gloss black and satin graphite accents
Configure and reserve yours starting on August 10.
Stealth Look will be available as an option for Air Grand Touring Performance, Air Grand Touring, and Air Touring, and can be paired with the full palette of exterior colors: Stellar White, Infinite Black, Cosmos Silver, Quantum Grey, and Zenith Red. Configure your vehicle with Stealth Look, priced at $6,000 USD ($7,500 CAD), and reserve beginning August 10. Deliveries of Lucid Air vehicles equipped with Stealth Look option will begin in Q1 2023. Explore Lucid Air and design yours with Stealth Look.